Commitment/mission
Struggle for a new everyday life
X
Summary
Due to the critical state of the global economy, we are working in pure gold.
Description
During our stay in Luleå, May 2009, we chose to exclusively use gold as material. We gilded twenty details we found in the urban environment.
Gold:
Is valuable
Has an undeniable dignity
Is a safe investment
Is malleable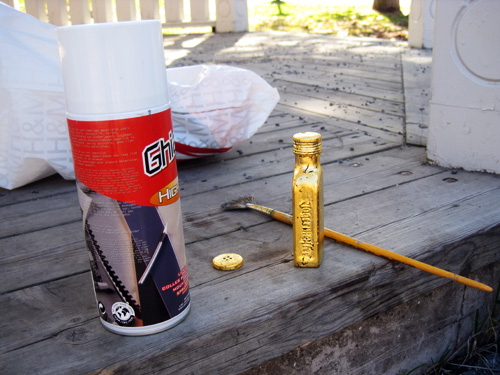 Work in progress










Gold leaf: 23,75 carat
Density: 19 300 kg/m3
Element category: Transition metal
Attachment: Spray adhesive
Brush: Synthetic, pig bristles
Kanslibyrån is politically and religiously independent.
The bureau commits itself to counteract ingrained norms and conventions and to work in a democratic and philanthropic spirit.
Kanslibyrån is an activist group and an institution created by Per-Arne Sträng and John Huntington. The bureau was founded in 2007 and operates both nationally and internationally.